Virtual multimedia tour to witches
Check out the special exhibition from anywhere in the world
We invite you to experience one of the darkest chapters in European history online.
This virtual and multimedial tour through the special exhibition "Luther and the Witches" is dedicated to the history of the belief in witches and the crime of sorcery, from its early beginnings through to the end of the major witch hunts in the 17th century. Special focus is placed on the person of Martin Luther and his statements for and against the belief in witches. In addition the exhibition presents the Reformation and the witch hunts in Franconia and in Rothenburg ob der Tauber.
Visitors are presented with a tangible portrayal of Martin Luther, his era and the fears and hopes of people from the 14th to the 17th centuries by means of more than 100 valuable exhibits and detailed explanations.
Our special exhibition "With the sword or strong faith" – Luther and the Witches is now available as a virtual Tour.
.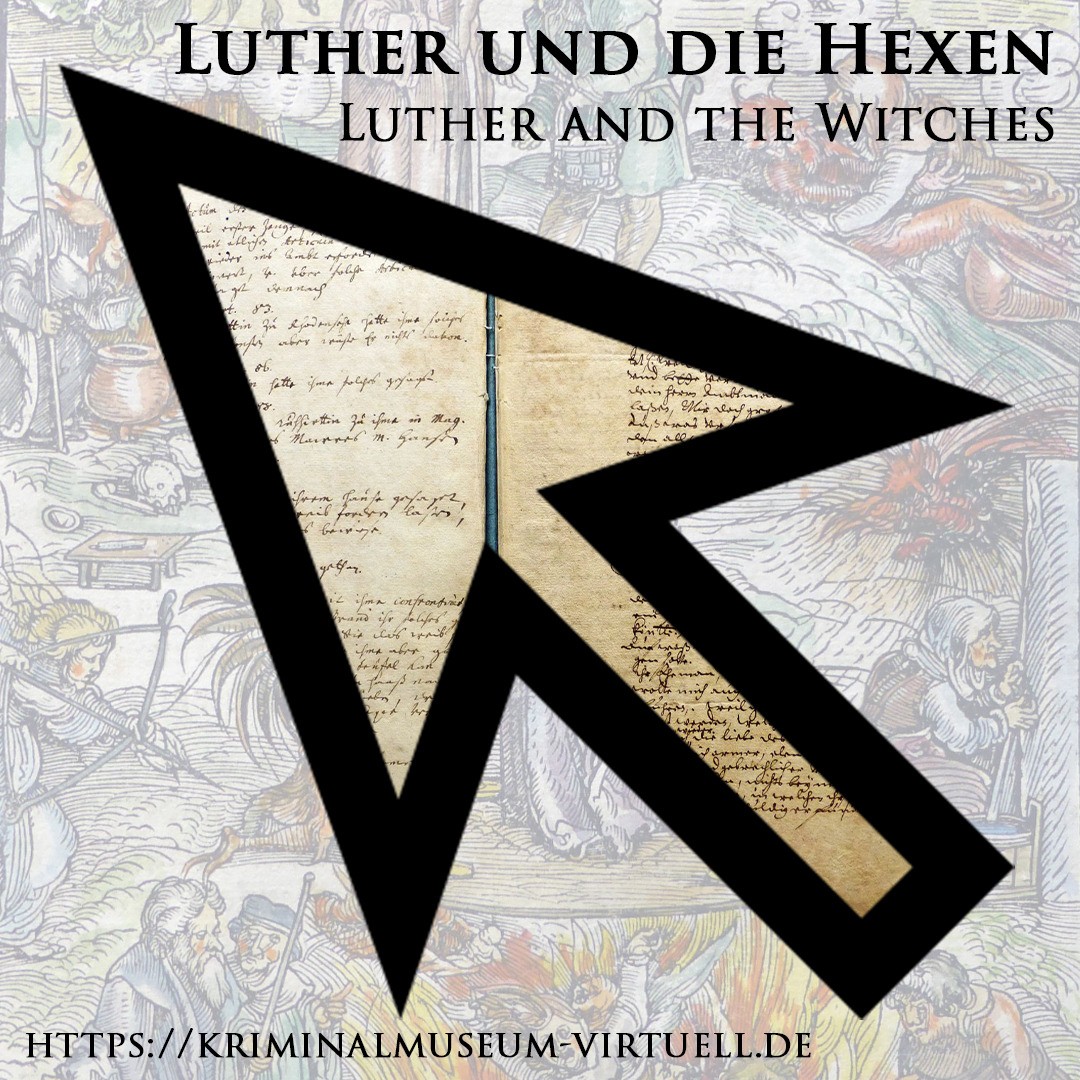 ★ ★ ★ ★ ★
Always worth a visit. Always new things to know, very friendly and patient at the entrance (explanations of the hygiene concept, data protection ...). Thank you and gladly again 👍🏻
★ ★ ★ ★ ★
Incredibly exciting and spooky, definitely worth a visit.
★ ★ ★ ★ ★
Cool mix of law and torture
★ ★ ★ ★ ★
Great place! Very interesting and well laid out. Nearly everything in English as well, and staff able to answer questions. Worth it for sure.
★ ★ ★ ★ ★
This museum was much more interesting than I thought it would be, and most placards were in multiple languages (mostly German and English, but sometimes others as well). I thought it was going to be all about torture, but it was also about how laws and punishment have evolved over time, and about some facets of general life in the medieval times. It's really interesting how public shaming was a method to punish lesser crimes.